Guidance And Counseling Unit
GUIDANCE AND COUNSELING UNIT MANUAL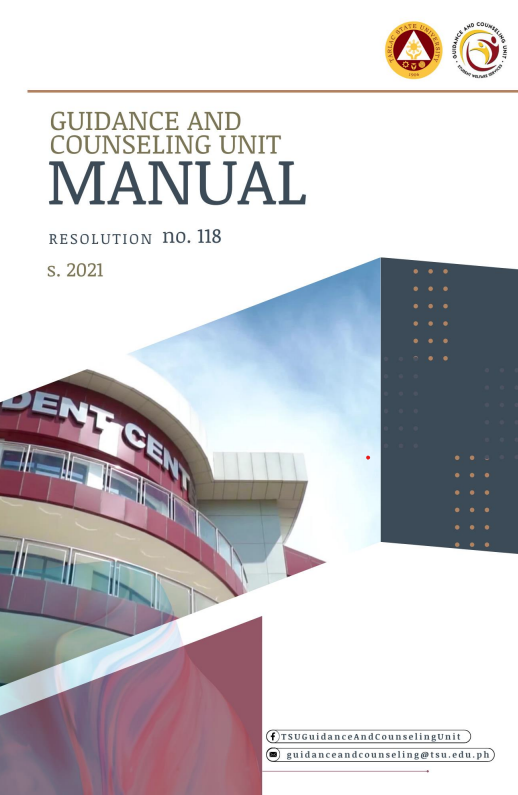 SERVICES AND PROGRAMS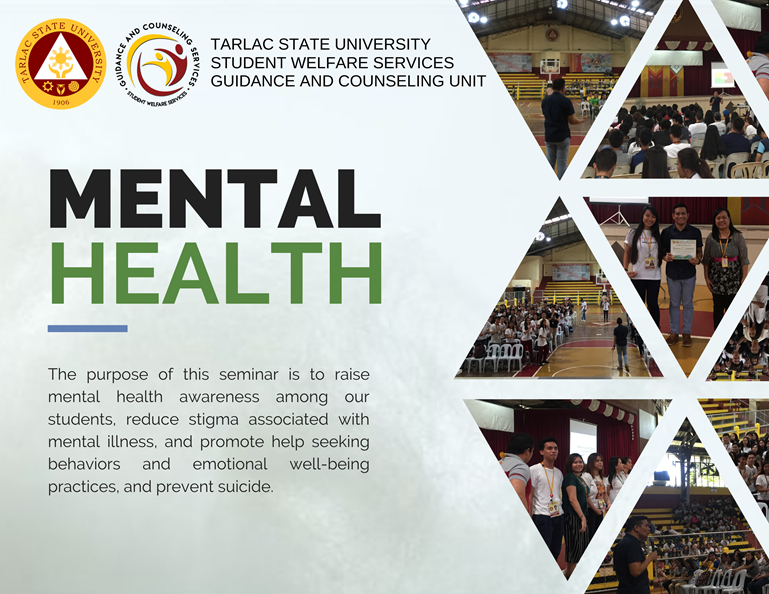 COUNSELING SERVICES
To facilitate self-understanding and development through purposive interaction with the Counselor, either individually or in groups.
To provide opportunities for self-knowledge, personal growth, and coping skills development of the clients.
To assist clients in dealing with specific problems which could be physical, academic, emotional, personal, and social in nature.
To offer the chance for the clients to make personal decisions and solve problems.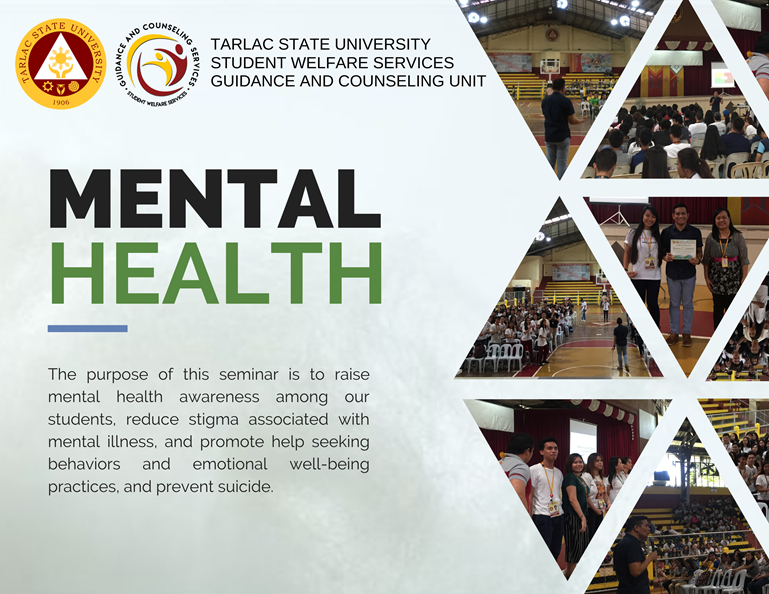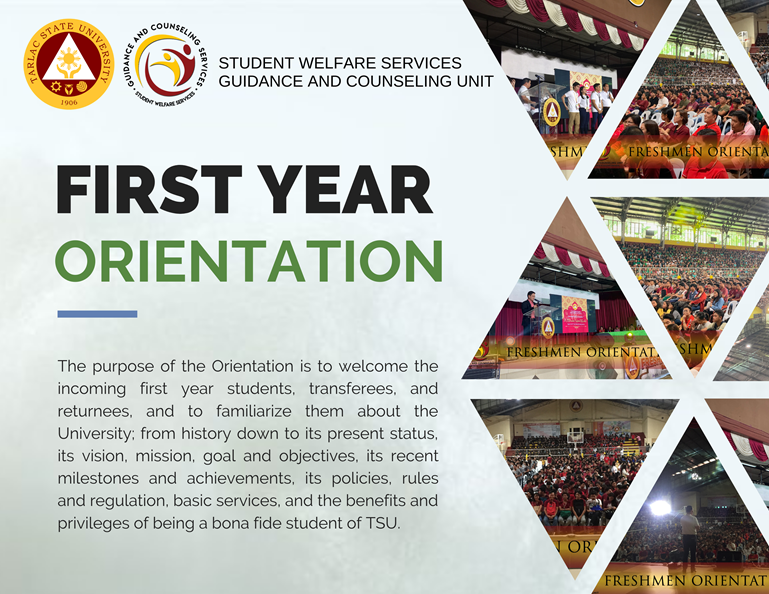 INFORMATION SERVICES
Facilitate learning experiences of students on a wide variety of topics that will assist them in their adjustment to the university or life in general.
To provide seminars that cater students' personal, social, academic, and spiritual development.
To provide students with helpful information regarding student experiences inside and outside of the classroom.
REFERRAL SERVICES
To accommodate cases communicated by students and/or instructors.
To facilitate referrals to other agencies, organizations, and to specialists/experts that may be of better assistance if cases are beyond the scope of the Guidance and Counseling Unit.
INDIVIDUAL INVENTORY SERVICES
To gather pertinent and relevant data, information, and records of students which will be used in counseling and other guidance services.
CONSULTATION SERVICES
To recognize/solicit other people's opinions and decisions that may have significant impact on the programs or services for the students.
To maintain collaborative affiliations with professional organizations within and outside the University.
To promote relations with TSU personnel, community, and agencies.
PLACEMENT SERVICES
To encourage and motivate students to become engaged in their education and accept responsibility for success.
To assist students in making decisions concerning their educational and vocational plans.
To conduct psychological tests to resident and prospective students.
To facilitate the client movement to the appropriate educational or occupational level/ program and entry to appropriate co-curricular and extra-curricular activities.
STUDENT ONLINE SUPPORT
SWITCH: Extending a Helping Hand Online
Dear students, maybe you're thinking if you can possibly reach out to your college counselors and have an opportunity to talk with him or her even if you're at home.
The Guidance and Counseling Unit provides you a technology-assisted program especially during this time of quarantine due to the CoVid-19 Pandemic threat. The program is inspired and adapted from the American Psychological Association's (APA) guidelines for telepsychology. Through internet sources and telephone calls, you can get professional assistance to overcome your fears and anxieties and keep your mental health and well-being in tuned even in the midst of crisis.
Guidelines: https://tsueduph-my.sharepoint.com/:b:/g/personal/guidanceandcounseling_tsu_edu_ph/EcGBbp1tLTFJv6lGeoWK0r8BU2skirUzRRQFsAQmB6Z-Xw?e=dADQck
Quaranthings: How to Face the New Normal
In such unprecedented and uncertain times, it is normal to experience higher levels of stress and anxiety. College students face an onslaught of stressors related to the disruptions in their lives caused by either a pandemic or other crisis and they are relying on each other for connection and coping strategies to help ease the weight of the public health crisis on their mental wellness. The institution and its personnel are doing what they can to quickly shift counseling services for students from in-person to counseling via telephone or video sessions. The technology is seemingly an effective replacement for the human connection that many students seek and need, and a significant tool to cope or decrease emotional, mental, and health related concerns.
The Guidance and Counseling Unit initiated a series of psychoeducational webinar for the TSU students. These seminars will help the students to cope-up with their mental health issues and lighten their emotional pains, anxiety, stress, hopelessness, and even fear brought by this COVID-19.
Email: [email protected]                   
Contact No.: +639158-851-252                                     
Location: Room 205, 2nd floor Student Center Bldg.,
TSU Villa Lucinda Extension Campus                         
Activities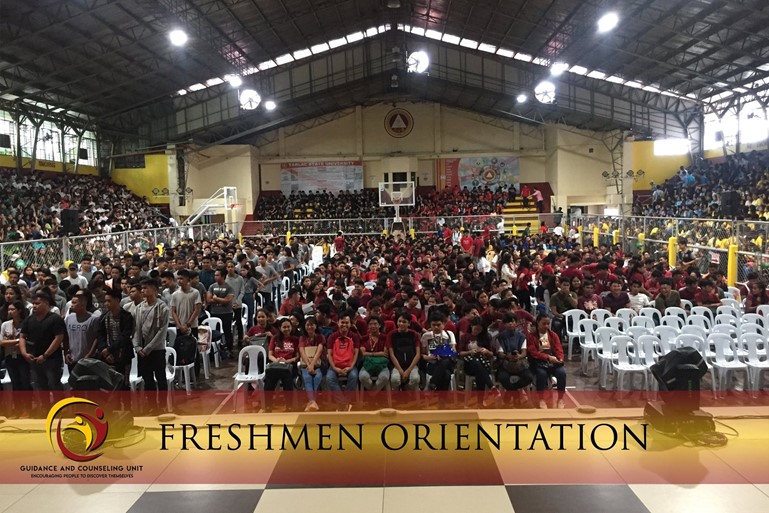 First year orientation
The purpose of the Orientation is to welcome the incoming first year students, transferees, and returnees, and to familiarize them about the University; from history down to its present status. its vision, mission, goal and objectives, its recent milestones and achievements, its policies, rules and regulation, basic services, and the benefits and privileges of being a bona fide student of TSU.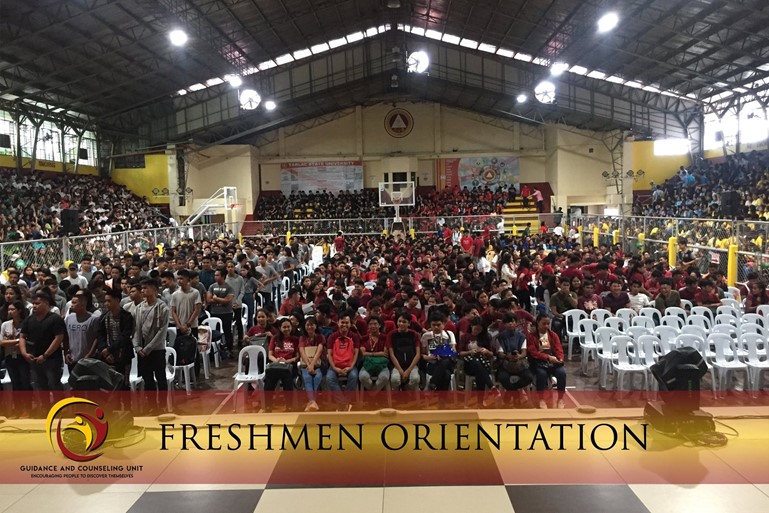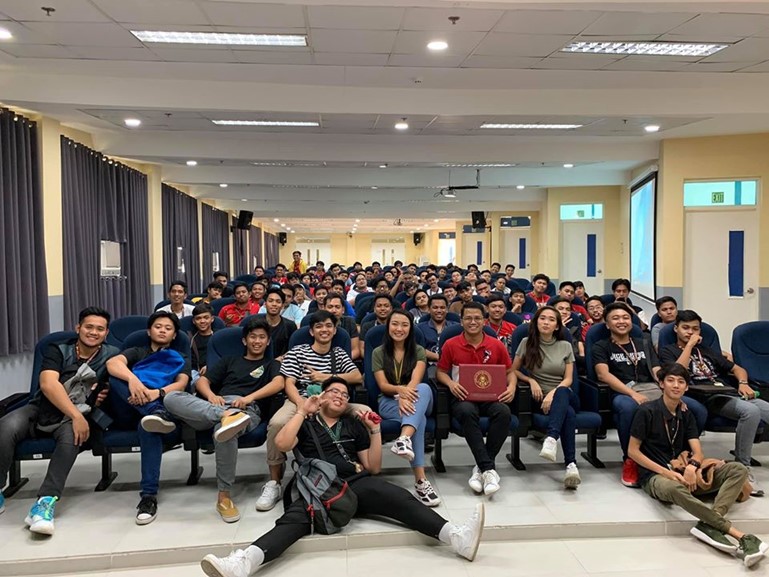 Love, Courtship and Relationship
The purpose of this activity is to help students deal with their relationships in order to guide them in making the right decisions about boy-girl relationships.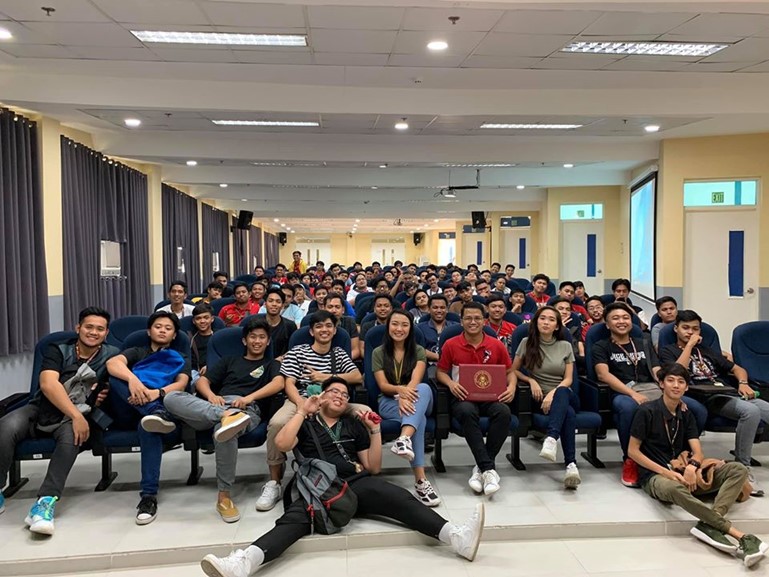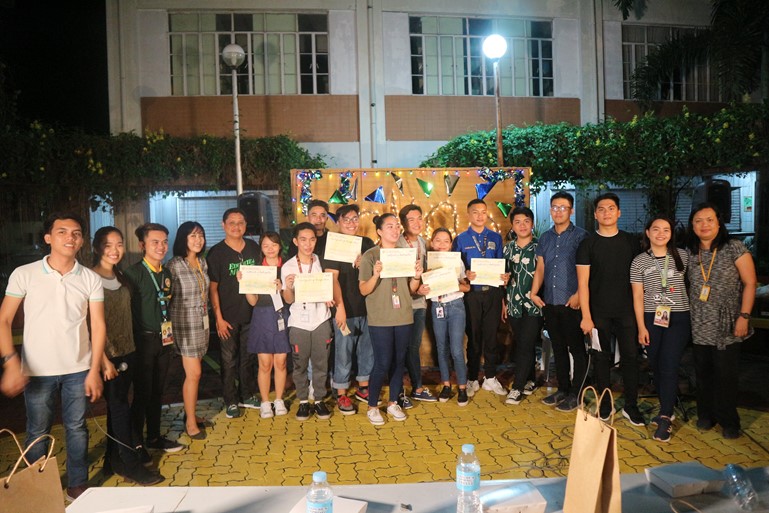 Mental Health
The purpose of  this seminar is to raise mental health awareness among our students, reduce stigma associated with mental illness and promote help seeking behaviours and emotional well-being practices, and prevent suicide.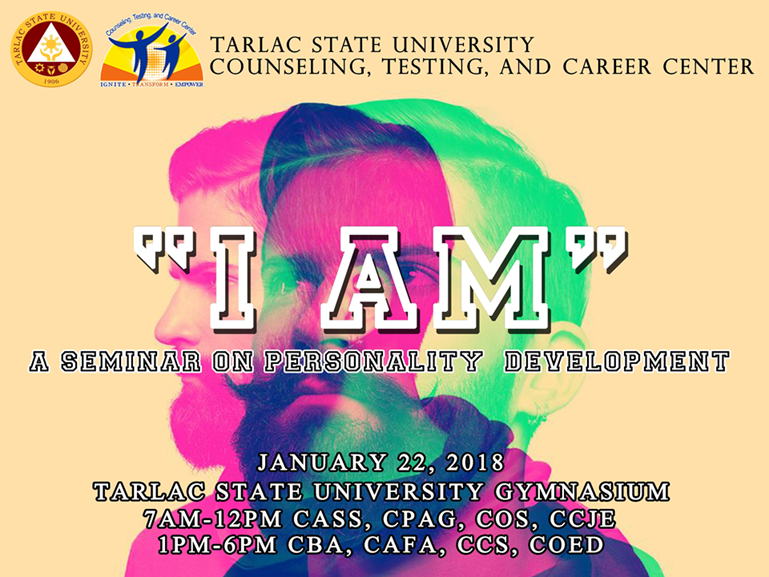 Personality Development
The purpose of this activity is to help the students on how to develop themselves as future professionals.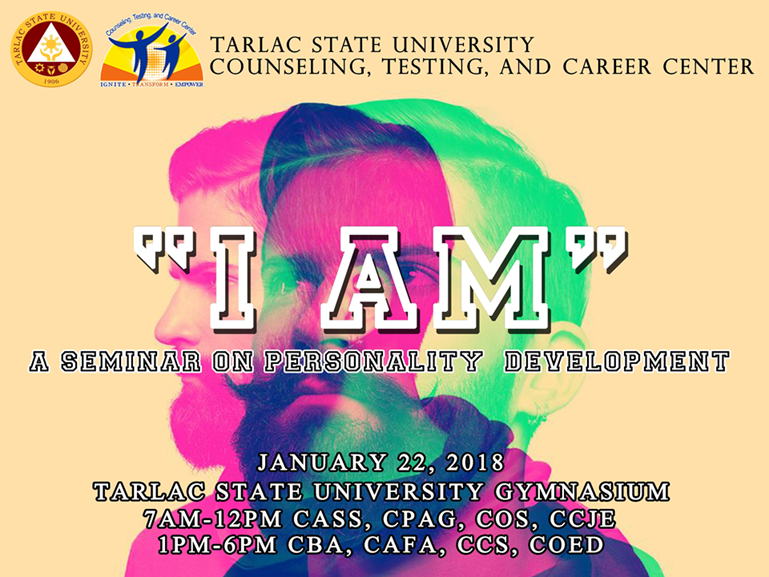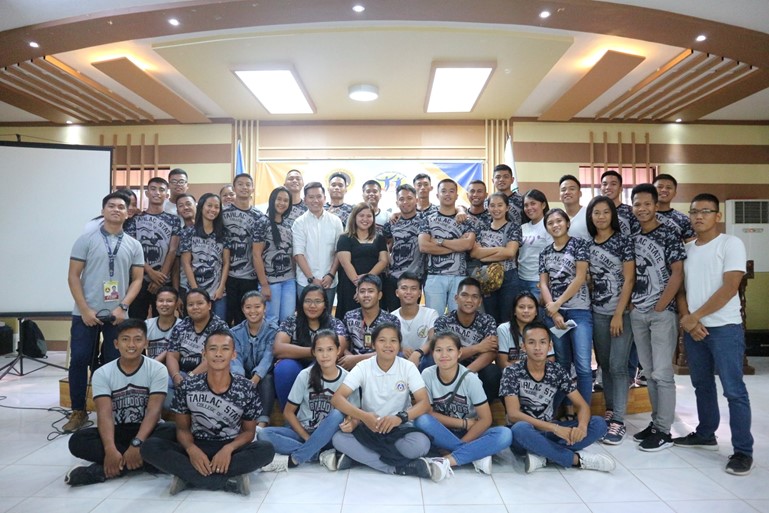 Self-awareness, appreciation for others, love for my God, and transformation
The purpose of this senior's Retreat is to help our graduating students reflect on their purposes in life as individuals, re-establish their relationships with their Creator and achieve spiritual formation.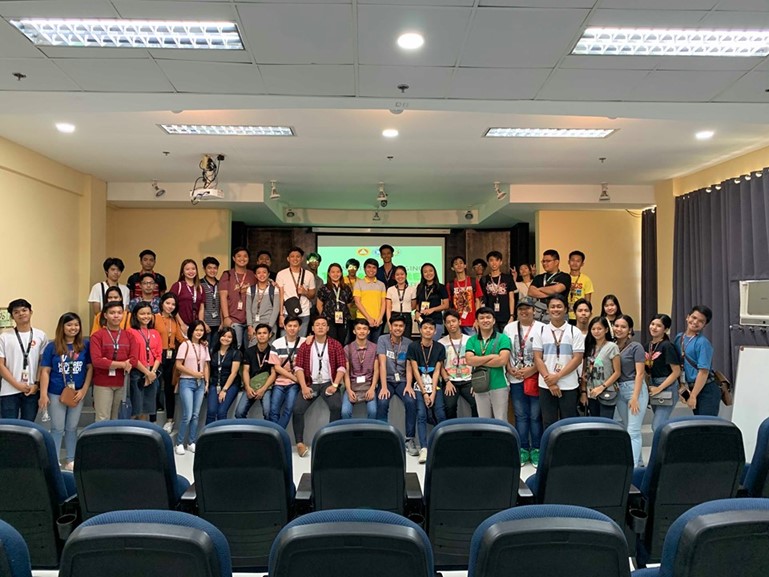 Stress and Time Management
The purpose of this seminar is to help students deal with their life stressors and manage their time wisely.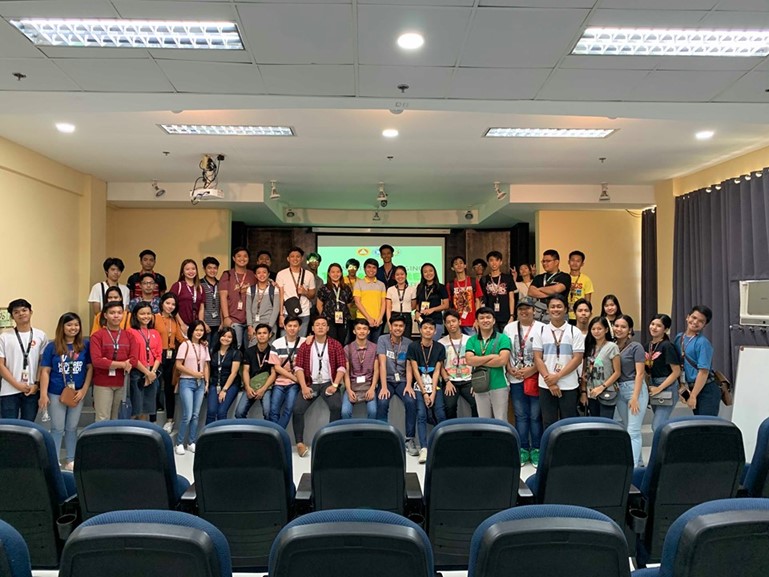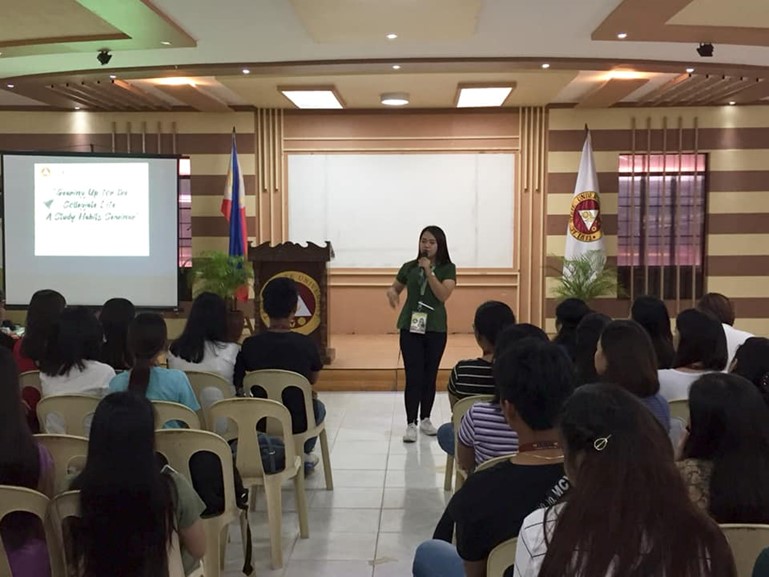 Study Habits
The enrichment activity intends to promote time management, develop effective study skills and techniques and to prepare students effectively for tests and examinations