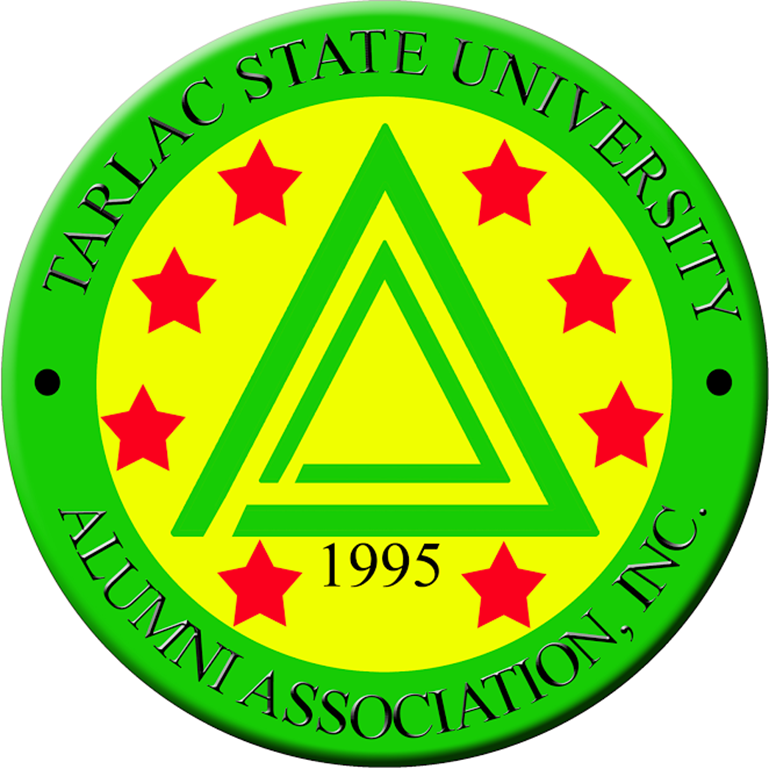 𝒯𝒶𝓇𝓁𝒶𝒸 𝒮𝓉𝒶𝓉𝑒 𝒰𝓃𝒾𝓋𝑒𝓇𝓈𝒾𝓉𝓎 𝒜𝓁𝓊𝓂𝓃𝒾 𝒜𝓈𝓈𝑜𝒸𝒾𝒶𝓉𝒾𝑜𝓃, 𝐼𝓃𝒸.
To promote the general welfare of the alumni community and to build a stronger linkage with the university, the Tarlac State University Alumni Association Incorporated was established.
The President of the Alumni Association sits as an ex officio member of the Board of Regents by virtue of the Republic Act No. 8292: An Act Providing for the Uniform Composition and Powers of the Governing Boards, the Manner of Appointment and Term of Office of the President of Chartered State Universities and Colleges, and for other Purposes.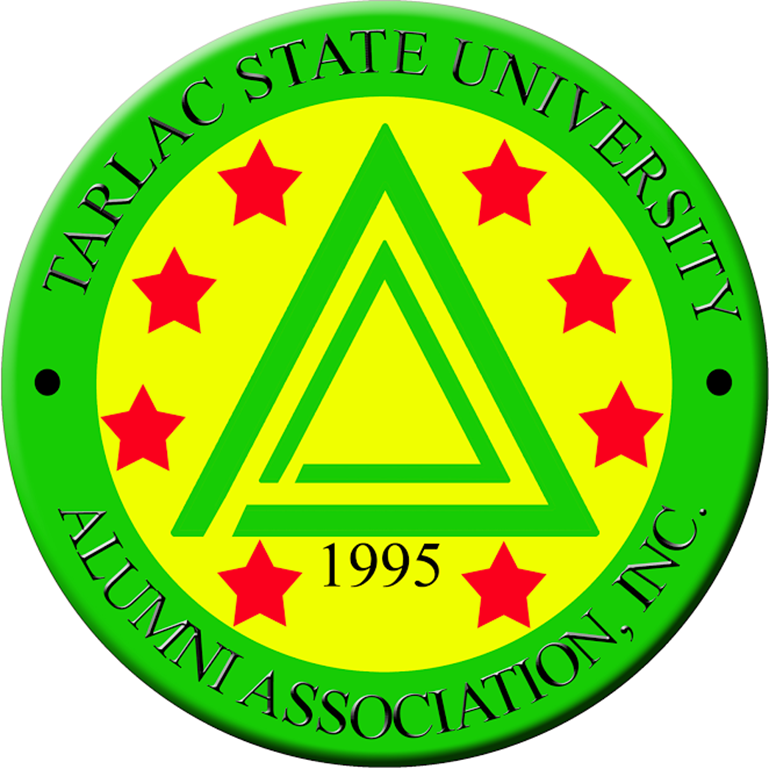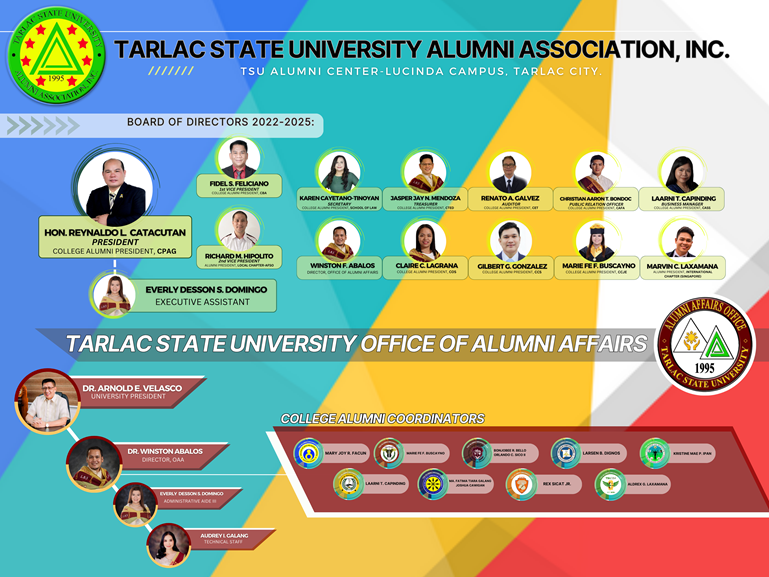 For the term 2022-2025 the TSUAAI Board of Directors are as follows:
Dr. Reynaldo L. Catacutan
President Alumni President, CPAG
Fidel S. Feliciano
1st Vice-President Alumni President, CBA
Richard M. Hipolito
2nd Vice-President Alumni President, LOCAL CHAPTER
Atty. Karen Cayetano - Tinoyan
Secretary Alumni President, SCHOOL OF LAW
Dr. Jasper Jay N. Mendoza
Treasurer Alumni President, CTED
Renato A. Galvez
Auditor Alumni President, CET
Christian Aaron T. Bondoc
Public Relation Officer Alumni President, CAFA
Ms. Laarni T. Capinding
Business Manager Alumni President, CASS
Gilbert G. Gonzales
Alumni President, CCS
Marie Fe Buscayno
Alumni President, CCJE
Claire S. Lagrana
Alumni President, COS
Marvin C. Laxamana
President, Alumni International Chapter